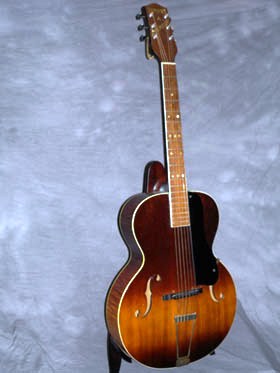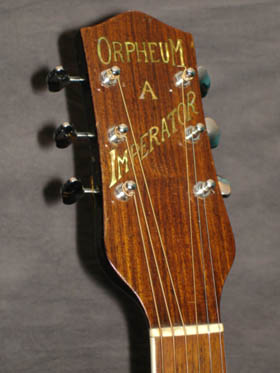 1938 Orpheum Imperator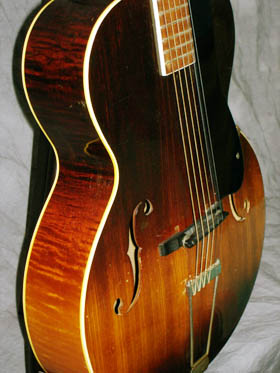 I bought this guitar from Duke Robillard. It's a sweet archtop acoustic, smelling of cedar when you put your nose up to it.

Orpheum was a major banjo manufacturer in the mid-1900s but was not known for guitars. As best I can determine, Orpheum guitars were built for them by Kay.

I wouldn't mind if this guitar was a bit louder but its got lots of character. The tuners were upgraded and I don't believe the pickguard is original.

Note the beautiful headstock inlay, and the horizontal pattern of the sunburst.

The last picture is from the SAMW brochure. I think it was taken by Tom Sisto.