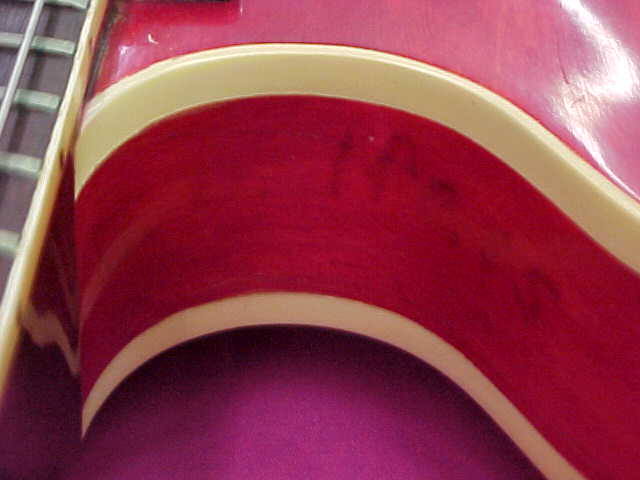 1973 Gibson ES335TDC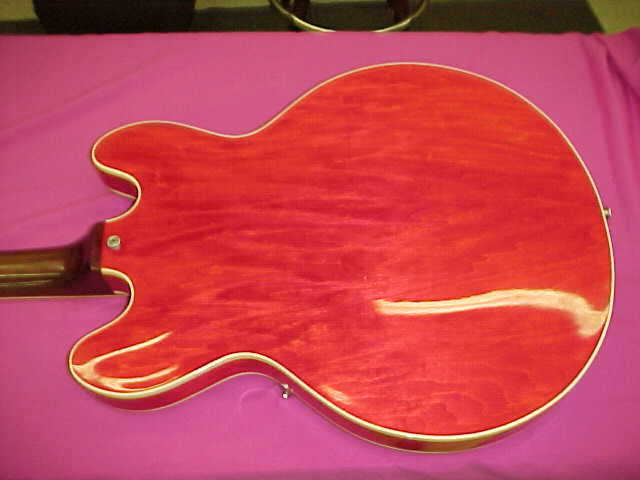 Supposedly 1973 is smack dab in the middle of Gibson's Dark Ages. When then why is this guitar a great sounding, great playing, great looking ES335? Got me. But I lucked out. The funny thing was I bought this guitar on eBay and I had convinced myself that it was a 1963 model, not 1973. I was so excited when I got it for a littleover a grand.

Of course an early 60's ES fetches more like $5-6K but I got a great deal even for a '73.

This is squarely in the Cream-era arena. Think Crossroads! Or add a peace sign and play Goin' Home by Ten Years After!