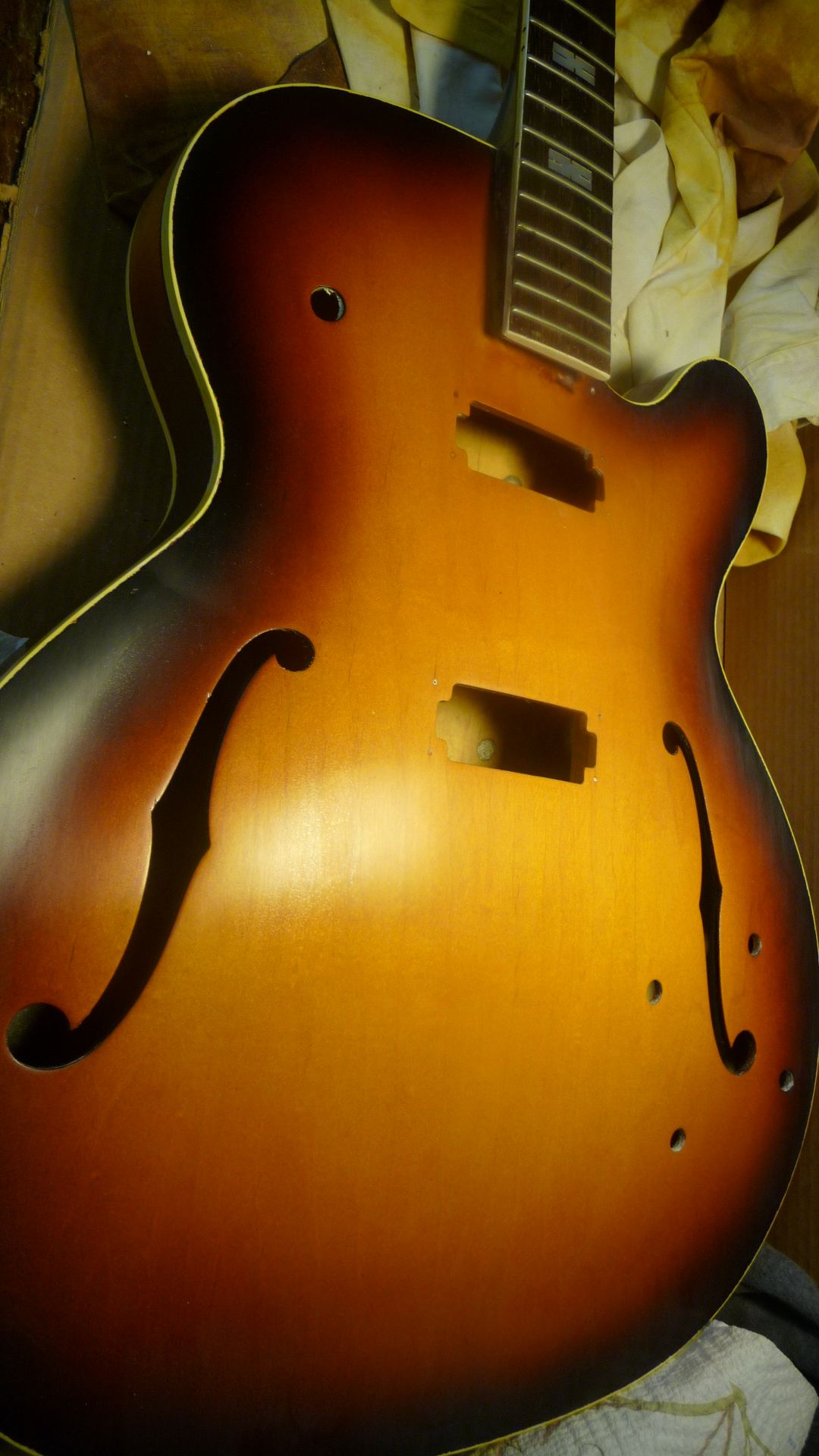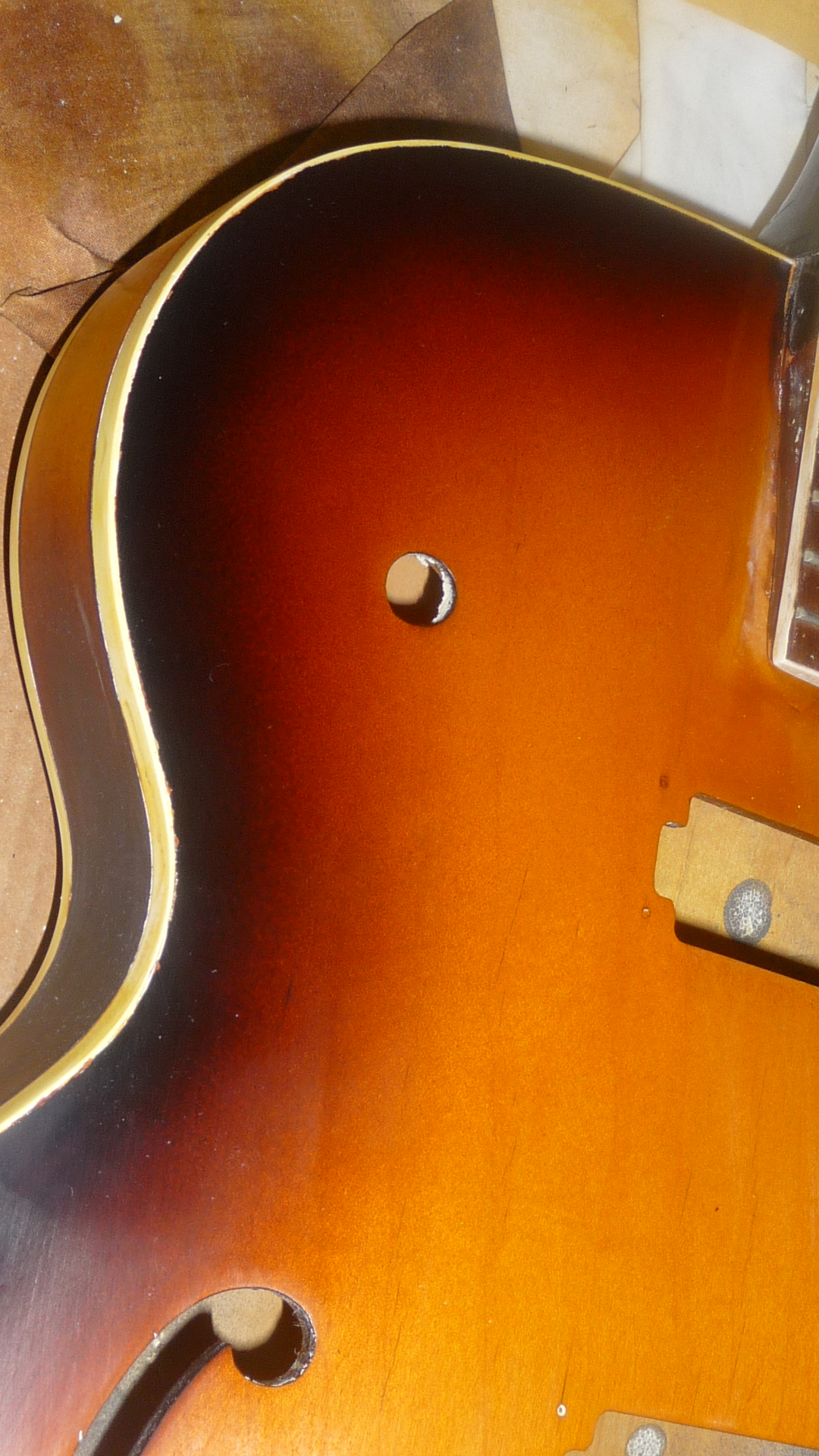 1964 Epiphone E312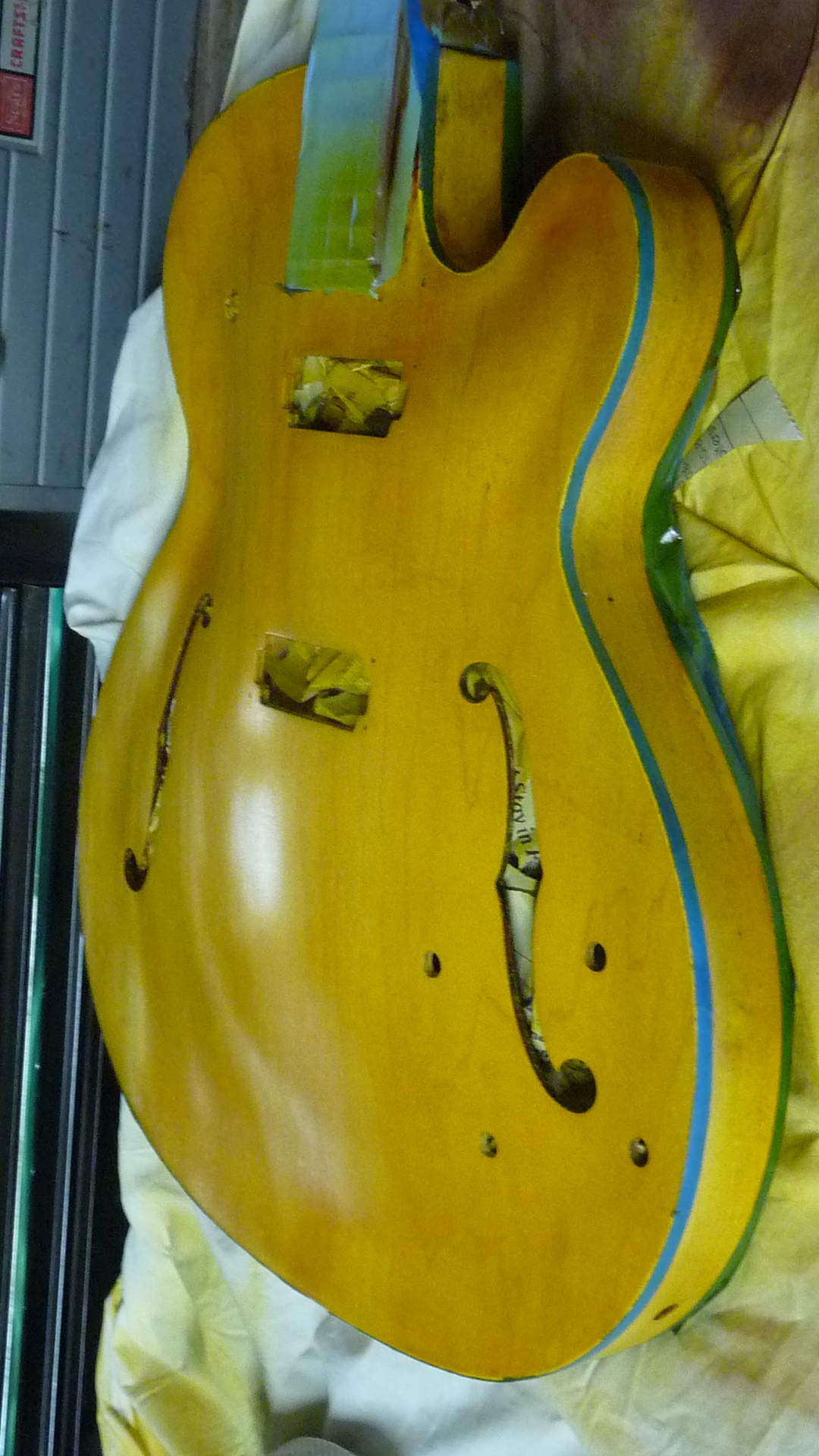 This is kind of a strange guitar. There aren't many, and I see them called by various names, including E312, Windsor, and EE1766. It's basically an ES350T with an Epiphone heaadstock and branding. The original pickups were mini-humbuckers, long gone.I bought this guitar as a body only.

Which made for a great first time sunburst refinishing project! I did the back first to practice, subsequently the top looks great! Probably over 150 hours in it however. I also sunbursted the sides, not original but in a nod to the great Epi sunbursts of the 50's before they were bought by Gibson.

No idea how it plays - the holes for the tailpiece are completely non-standard so I haven't found a tailpiece that fits! I suspect it had a Bigsby based on various pictures I've seen on the web.